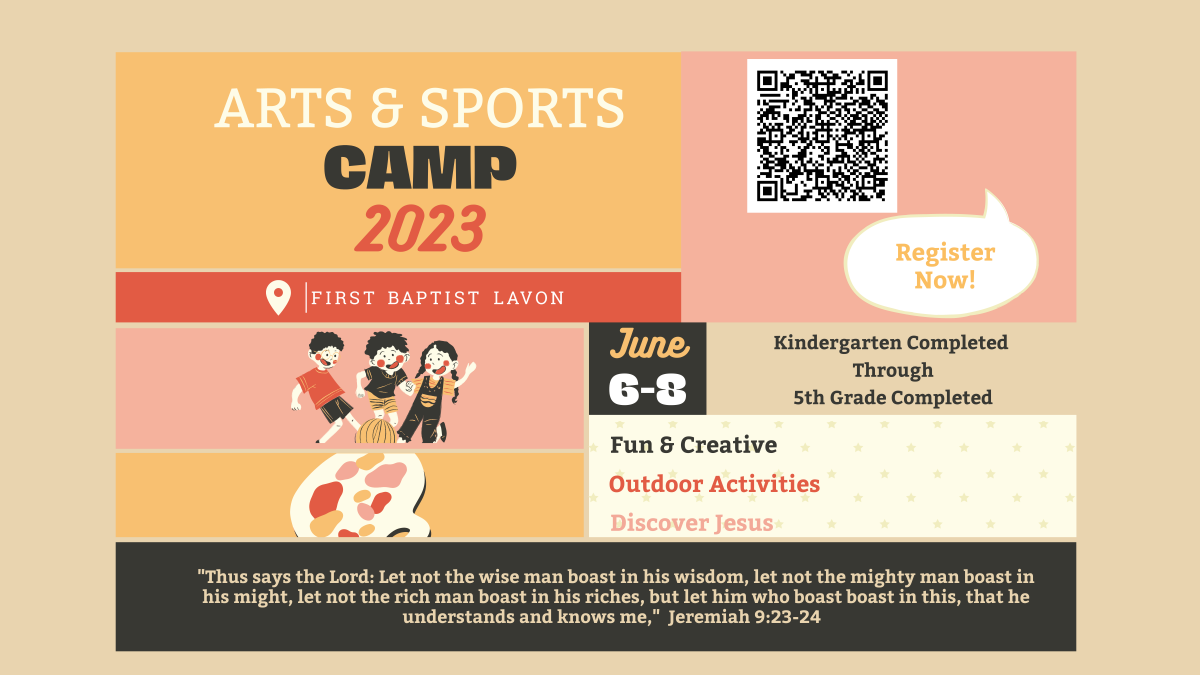 Tuesday, June 06, 2023
,
6:00 PM - Thursday, June 08, 2023, 8:00 PM
Cost: $5.00
June 6th-8th, 6-8pm
Kindergarten Completed- 5th Grade Completed.
Your child will get to choose one pathway for the camp (Basketball, Volleyball, Soccer, Music/Acting, or Painting/Drawing). Please choose your 1st, 2nd, and 3rd option, as we will have limited space in each pathway.
We will worship and have fun!

We will learn about the birth, life, death, and resurrection of Jesus!

We will have fun learning and practicing our sport or art!

Register here: https://fbclavon.e360chms.com/external/form/dfccc5e1-2ee2-4b56-bf23-21c8cac93135